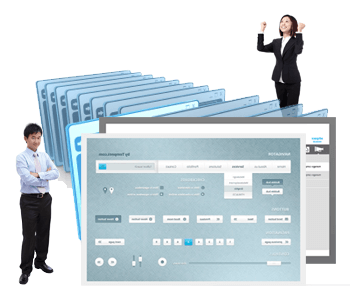 Looking ahead for some tactics that can help you in your business interactions? You are at the right place then! We at WindowIndia render you multiple solutions which are highly technological, functional and effective for your organization. Software localization is one such service that we offer for your help with our dedicated services and expert teams.

Software Localization not the Traditional Document Translation
Our company realizes the stark distinction between the two and thus modifies and develops the software product into the local language as well as the culture of your target audience. Unlike many companies that offer you only the translated software products in the name of software localization, we truly believe in our words. Our experts and developers not only translate the language but also work hard upon other aspects of its localization.
---
App Localization
Why limit your app sales simply to only one market? Mobile app localization is not any longer just a nice-to-have. Mobile app stores square measure international, therefore your app ought to be too. following person to transfer your app can be settled anyplace. whereas your app could be globally offered, it'd not be global-ready. Today, having a localized app is a must. this is often true for each iOS app localization and Android app localization.
---
Some important aspects of Software Localization
Reviewing the relevance of the material or the input received to localize the software
Technical, linguistic and cultural assessment
Development and maintenance of the language and glossary
Aptness of the translation into required target language
Modification in the user interface which also includes the changed sizes of the dialogs and the forms
Changing the scripts, graphics and other aspects of media like the symbols and the text
Compilation as well as build of all the localized documents and files for testing
Functional and linguistic quality assurance
Delivery of the project in time
Why App Localization Matters
Here are several reasons why app localization is important:
There are nearly 7 billion mobile subscriptions worldwide, accounting for 95.5% of the world population.
Quite half the world's mobile subscribers (52.1%) are located in Asia Pacific.
By 2016, continent and therefore the Mideast can overtake Europe because the second largest region for mobile subscribers.
Simply fourteen countries account for quite 61% of the worldwide mobile subscriptions. China is #1, followed by Asian country, the United States, Indonesia, Brazil, Russia, Japan, Vietnam, Pakistan, Nigeria, Germany, the Philippines, Bangladesh, and Mexico.
---
Strategy that really works!
Along with the essential tools required for the software localization, WindowIndia facilitates the functionality of your software by adding creative ideas to make it user friendly and attractive. Our skilled developers implement their knowledge with latest technological tools so as to develop the master piece as your solution.

We do not give you the software which is created in some other language for some distant users rather we deliver you a software product that has been developed specially for your target audience or the users in their own language and in their own culture. So trust our software localization like our other clients and get the best solution without any quality compromise in it.