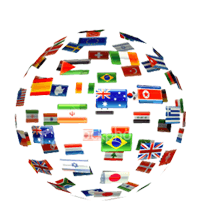 Technocom have the ability to transcribe any video, tape or sound byte into text. We have transcribers with extensive experience in most subject matters. We can turn around a large project in a very short period of time.
Technocom is a "one stop shop" for all your tape transcription and translation needs. Technocom can record your proceedings, transcribe them in more than 80 languages and dialects (including of course American English) and then, if needed, provide a certified translation.
Our transcribers and translators are highly qualified professionals, they have been chosen for their linguistic skills and in their respective areas of expertise. Among the areas in which Technocom has extensive experience are:
---
Medical : Technocom will transcribe a patient's history and physical, or a doctor's notes from any form of audio medium. Technocom records medical presentations, both in English and other languages, and prepares transcripts for subsequent use.
Advertising and Technical Presentations : Technocom records and transcribes a range of proceedings including client presentations, focus groups and press conferences. Technocom provides transcripts and translations of videos and advertising spots with normal or expedited delivery.
Legal : Technocom, through attorneys and their clients can obtain certified transcripts and translations of court proceedings, pre-trial conferences, depositions and surveillance tapes. Our certified transcripts are accepted by all state, federal and international authorities.
Whatever the nature of your project, you can rely on Technocom and its staff to provide quality, cost-efficient solutions for your translation and transcription needs.