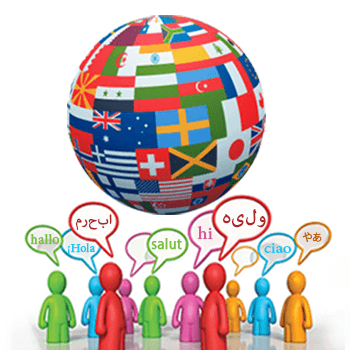 When you need to take your business global, you will not find a better partner than Technocom. International business means more than just translating a web site or company brochure. We make it possible for you to communicate with your associates and clients in their language and show them you their value and culture.

We don't just translate words, we translate meaning to avoid cultural mistakes, that gives you confidence when communicating anywhere in the world. Our commitment to service, coupled with our technical expertise and in-depth industry knowledge have led reputed companies to choose us as their globalization partner.
---
While we have a number of defined core competencies like Translations, Content compilation and Technical documentation, ultimately our services will help you operate globally. We believe in utilizing existing processes whenever possible, and when this is not feasible, we can Design, Develop, and Deliver a formula that will be right for you.

An all-encompassing globalization effort is typically the best way to meet the challenges of operating internationally. But, sometimes our client's needs are as straight forward as translation. Our linguists are professional translators with accreditation from reputed Universities and having rich translation experience. We evaluate them using our own rigorous tests, with final acceptance into our network, only after our in-house linguists have reviewed their work and given their approval.

We translate all types of documentation: Medical, Computer, Business, Marketing, Legal, Financial, Engineering, Pharmaceutical, Technical Manuals, Patents, Annual Reports, Advertising Copy, Marketing Collateral, User Guides, Brochures, Case Studies, Data Sheets, Medical Records, Newsletters, Reference Manuals, Training Manuals, Marketing Materials, Emails, Press Releases etc. Web Sites - HTML editing, databases, meta tags, applications, etc. Software, CD-ROM Titles, Presentations, Surveys, Thesis etc.